100 years De Stijl
This post launches the Leiden Special Collections Blog. This blog is a continuation of our snap shot mailing list. Hope you enjoy our new service.
In 2017 several Dutch museums celebrate the centenary of the Dutch artistic movement De Stijl, also known as Neoplasticism, that was founded in Leiden in 1917.
Modern art in Leiden
The movement proposed ultimate simplicity and abstraction through which they could express a Utopian idea of harmony and order. The harmony and order was established through a reduction of elements to pure geometric forms and primary colors.The leader of this movement was the painter, architect, writer and critic Theo van Doesburg (1883-1931), whose name actually was Christian Emil Marie Küpper. Van Doesburg settled in Leiden in 1916 and stayed there until 1922. In his period the paintings and architectural designs of Van Doesburg became increasingly more abstract. In 1916 Van Doesburg and a number of artists founded the art club De Sphinx. This club organized lectures and exhibitions of modern art. In early 1917 the artists of the club exhibited their artwork for the first time in clubhouse 'De Harmonie' on De Breestraat. Shortly after this exhibition Van Doesburg retracted from the club. This however did not mean the end of De Sphinx, and the associated members exhibited their artworks during the period 1922-1925 on several occasions in the municipal Museum De Lakenhal.
Magazine De Stijl
In 1917 Van Doesburg founded De Stijl, a periodical discussing and illustrating the groups theories. The first issue was published in Leiden in November that same year. Other collaborators to the magazine were the painters Piet Mondrian, Bart van der Leck, and the architects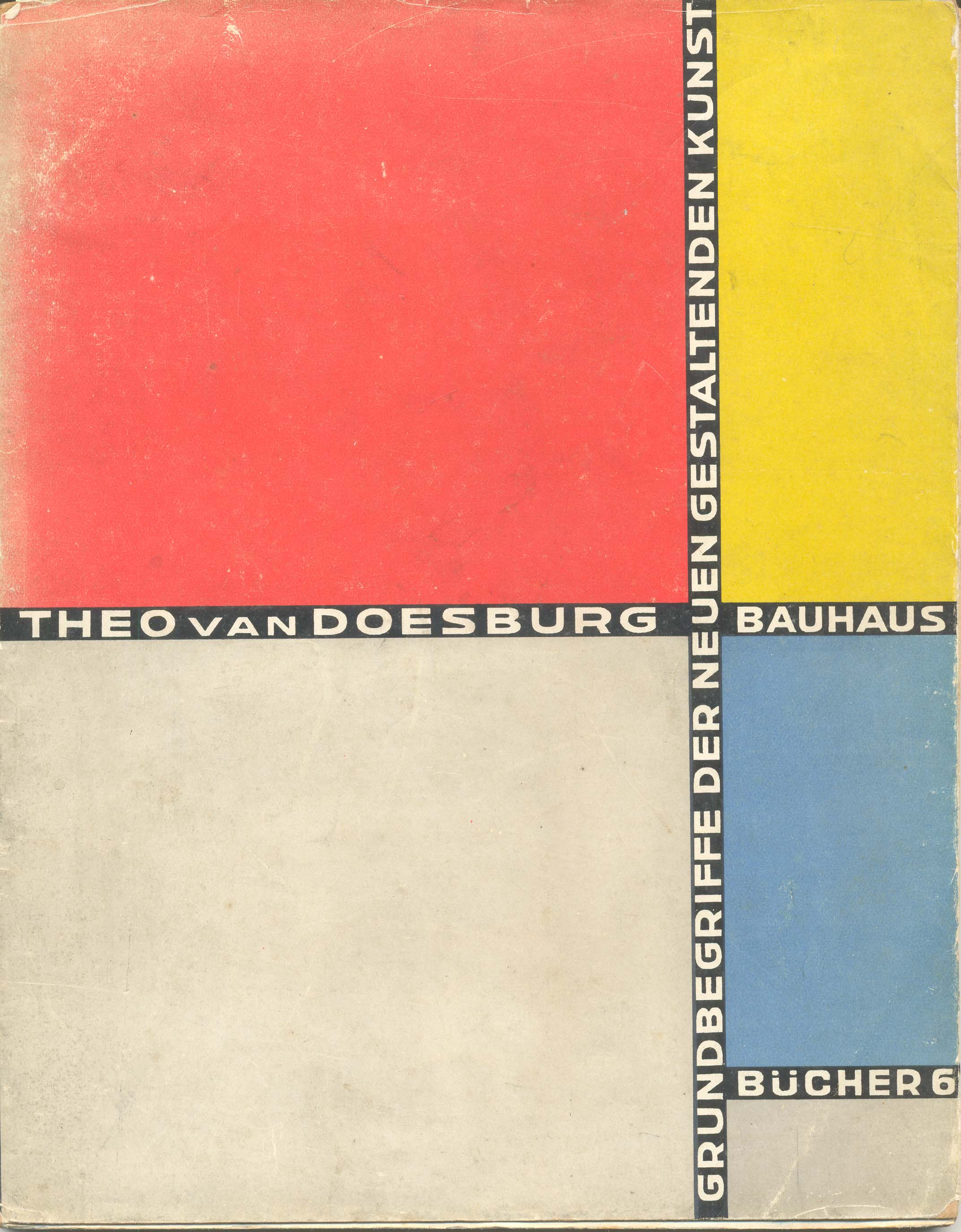 J.J.P. Oud and Gerrit Rietveld. The artistic development of De Stijl started in Leiden and the magazine subsequently became the mouthpiece of an international avant-garde movement. As a homage to the magazine and the pioneering role of Van Doesburg as its founder and editor, the magazine cover of the first issue was recreated in the pavement in front of Van Doesburg's home and studio at the Korte Galgewater in 2009 using white and black paving stones.
First exhibition by Leiden Printroom
Five years after the untimely death of Van Doesburg the Print Room of Leiden University organized the first retrospective exhibition of his work from March 2 to April 18, 1936. Several drawings, architectural designs, photographs and an overview of Van Doesburg's publications were exhibited in the University Printroom at De Kloksteeg. The exhibition harvested much praise from visitors and received enthusiastic reviews in the newspapers. Leiden had not forgotten Van Doesburg, and in a way, Leiden University also deserves credit for acknowledging the contribution of the versatile artist Van Doesburg to the world of art by staging this first retrospective exhibition.

Nelly van Doesburg, collection Leiden University Libraries (PK-F-61.1071)