Two men of science 'meet'
The scholar Josephus Justus Scaliger was greatly admired for his astronomical knowledge. In 1598 the Danish astronomer Tycho Brahe sent him a manuscript with his own portrait and ample praise.
On January 21st 2009 it was 400 years ago that the French humanist Josephus Justus Scaliger passed away in Leiden. Scaliger, born in 1540 in Agen, had come to Leiden in 1593 and held an exceptional position at the University. He was considered to be the most outstanding scholar of his day and, recently, was attributed the epitaph of sixteenth century Einstein. Scaliger never returned to France and came to pass away in Leiden. He was laid to rest in the Vrouwekerk with much ceremony by the university and the town of Leiden. Today his tombstone and memorial plaque can be viewed in the Pieterskerk.
Already in his time Scaliger was famous and lauded as a scholar of stature. In 1598 the Danish astronomer Tycho Brahe (1546-1601) sent Scaliger a manuscript of his Stellarum octavi orbis inerrantium accurata in which he amply praised his contemporary. Brahe greatly admired Scaliger for his astronomical knowledge and the way he applied it in his works on chronology or historical computistics.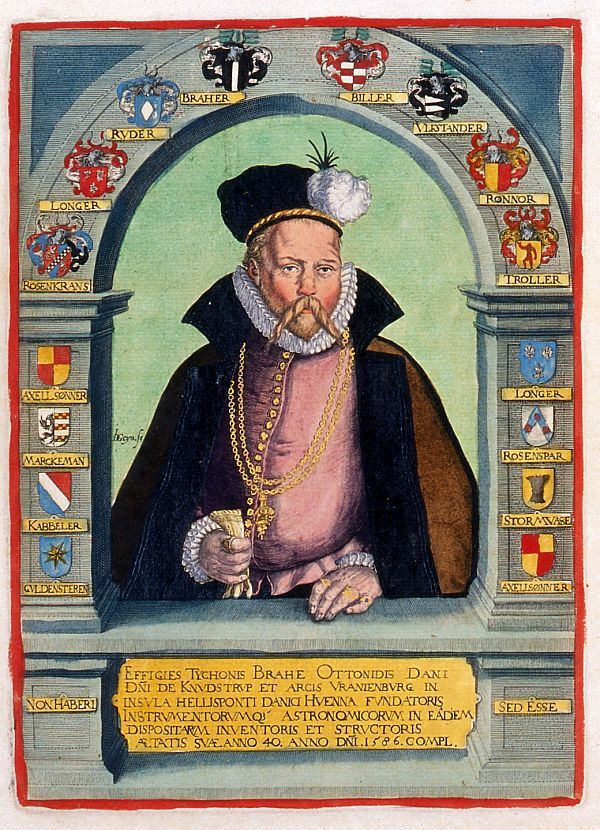 Image licensed